Careers at Grimes Well Servicing Ltd.
Consider a career with Grimes Well Servicing! We offer a challenging work environment that is physically demanding as well as rewarding.  We look for indivduals with strong work ethics, integrity, and honesty.  We are always looking for experienced hands that wish to join our team.  We also offer on-the-job training for anyone looking to start in the service rig industry.
Great Rigs
We look for workers that take pride and ownership in their work environment and who want to work with our top quality equipment that uses the latest in technology to create a safe and efficient worksite.
Innovative Men
Our goal is to maintain our crew quality with an engaged local workforce, using Enform and CAODC industry recognized competency training programs.  We expect employees to utilize our training and safety programs and take pride in working our industry.
Excellent Service
As we are a service provider we expect our crews to use their knowledge and experience to complete the tasks that are assigned by our customers to the best of their ability while working in a safe and efficient manner.
Positions Available:
Drillers
Derrickhands
Floorhands
Boilermen
Drivers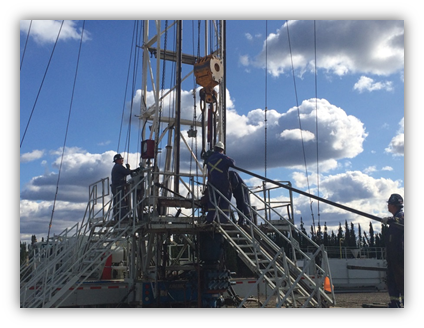 Mandatory Minimum Training:
H2S Alive
First Aid
Petroleum Safety Training
Valid Drivers Licence
If you would like to join our team please send your resume complete with a current Commercial Drivers Abstract and copies of your current certifications to hr@grimeswell.com
Send a Message
Always dedicated and devoted